Research into genetics and lifestyle factors is making steady progress in quantifying the scientific secrets of longevity. But the most valuable information about living to 100 comes from those who have done it themselves. What do real centenarians say when asked what accounts for their long lives? Here are five centenarians and their stories.
1. Serving Others: Sal Spada of Middletown, CT
Born Feb. 20, 1912, Sal Spada of Middletown, Connecticut, grew up in Boston and even got to watch the legendary Babe Ruth play back in the day. Spada is an avid storyteller who has always kept himself busy. An enthusiastic bowler until just a few years ago, Spada even became an unofficial employee of the nursing facility where his wife of 72 years lived until the end of her life. The staff set up a workbench for Spada and he stayed busy fixing things for the facility and other residents. Nancy Spada, Sal's daughter-in-law, credits Spada's lifelong willingness to serve others, saying, "He is a good father-in-law and he was always good to his children, and he could fix anything."
2. Diet and Family: The Melis Siblings of Sardinia
A group of nine elderly siblings on the island of Sardinia have a combined age of 818. The oldest, Consolata, is 105 years old, while "baby sister" Mafalda, the youngest, is 78. These amazing siblings credit physical activity with contributing to their long lives. The terrain on Sardinia is rugged, and all their lives, the Melises walked up and down slopes taking care of livestock. All have thrived on a diet based on locally-produced bread, cheese, and pasta, and all of them love minestrone (which is low fat and full of vegetables). They also regularly drink red wine, which is high in antioxidants. Finally, the Melises say that their 150 or so grandchildren, great-grandchildren, and great-great grandchildren keep them young in spirit.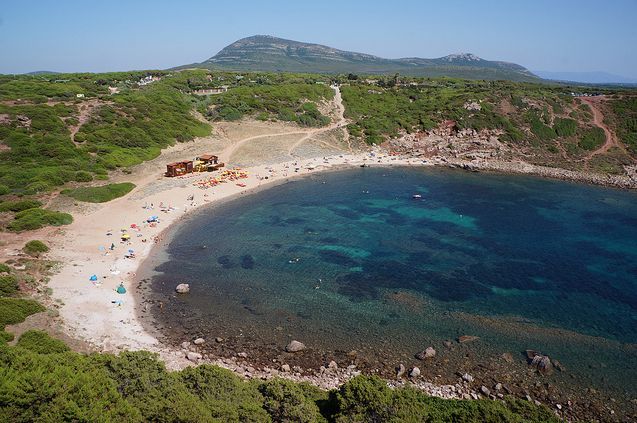 Hiking the hills of Sardinia has proven to be good medicine for the Melis siblings.
3. Passion and Scotch: Lille Magette of Lakewood, CO
Raised in Missouri, centenarian Lille Magette led a group of U.S. Army nurses who landed on Utah Beach shortly after the Normandy invasion to care for wounded soldiers during World War II. Widowed at the young age of 25, Magette worked at a VA hospital in Nebraska after the war, where she met her second husband. Known for her passion for fitness, knowledge, and travel, Magette also attributes her longevity to "a little scotch." Magette has a keen sense of humor and says her secrets of longevity can be summed up as a general passion for life: "I've had a beautiful life, and I love everyone," she said at her 100th birthday party.
4. Extreme Sports: Peggy McAlpine, of Cyprus
Peggy McAlpine, a British woman who now lives in Cyprus, became the oldest woman to paraglide at age 99 back in 2007. Her record was broken by a 101-year-old from Utah, so she did the only thing she could: she took back the record at age 104. McAlpine's love for extreme sports started rather late in life (she first took up bungee jumping at age 80), but from a young age, she loved flying and heights. Though her 75-year-old daughter would like to keep her mother on the ground in the future, McAlpine's zest for adventure may end up winning out yet again.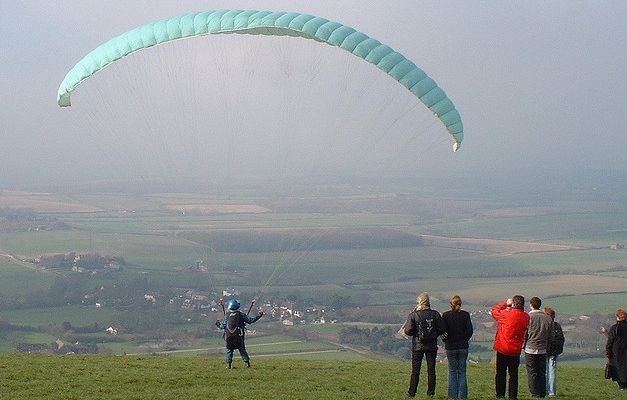 Extreme sports aren't just for the young.
5. Sharing Stories: Rose "Frances" Colvett Bruce, of Bartlett, Tennessee
Frances Colvett Bruce and her twin brother, Benjamin Colvett, were born August 23, 1912, and captured the Guinness World Record as the oldest living male-female twins in America in 2010. Though her brother has since passed away, Frances shows little sign of slowing down. Formerly a busy Navy wife and secretary, Bruce, now widowed, is known by friends and family as a great storyteller who loves sharing her lifetime of adventure with her family. She continues to enjoy a full life with her best friend Shirley Myles, a fellow resident of the assisted living facility in Bartlett where she lives.
Whether or not one is blessed with the genes that contribute to a long life, a common thread running through the lives of many active centenarians is a strong enthusiasm for life and an eagerness to see where life takes them. A conviction that it's "better to wear out than to rust out" is an attitude common to centenarians asked to share their secrets of longevity. That's a great outlook to have, whether or not the genes are stacked in your favor.